I found the perfect little off the shoulder dress for Cinco de Mayo that doesn't look like a costume.😆 It's not only a great color and style, it's also under $25.👐 So it's a definite "win, win, win" situation. 😉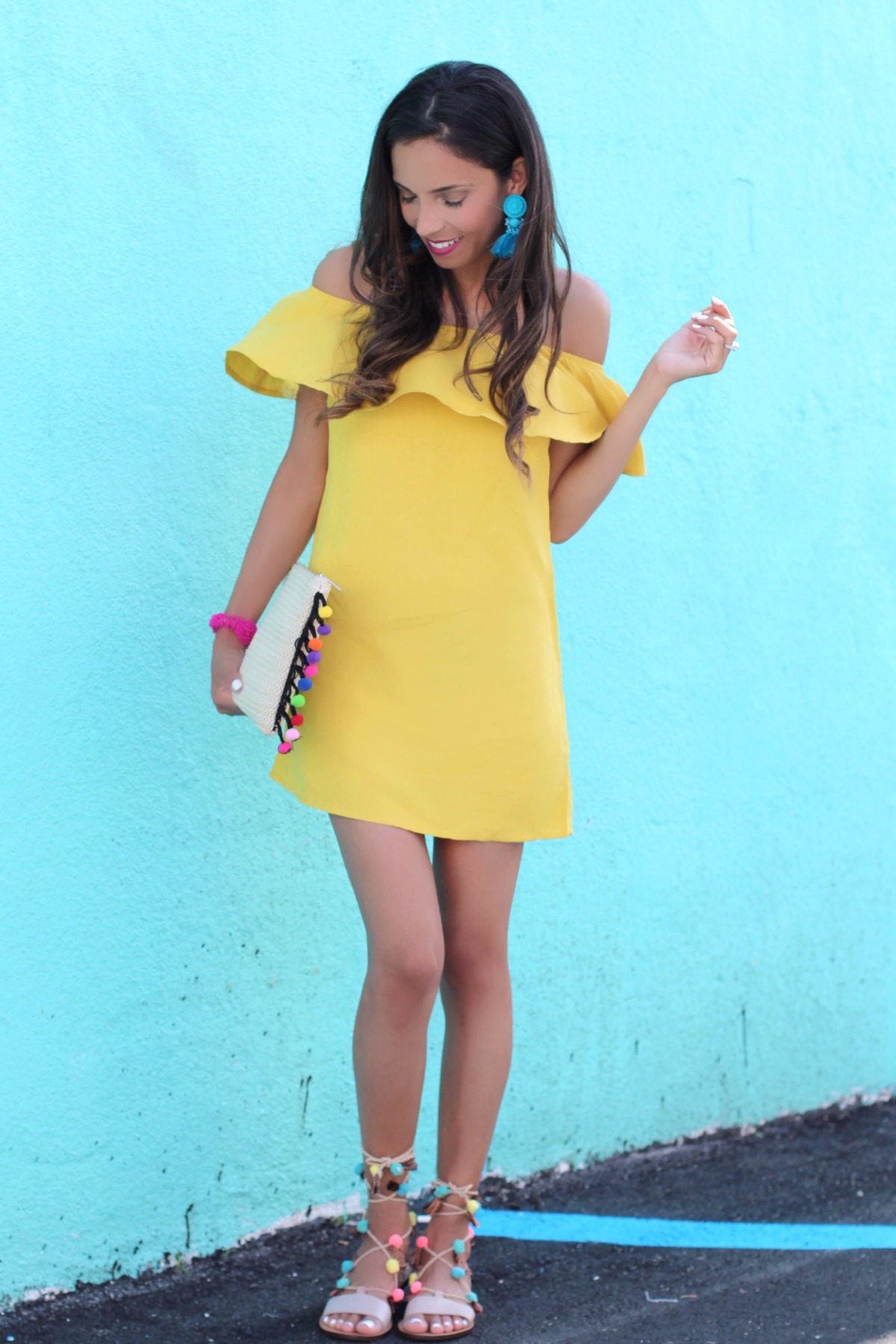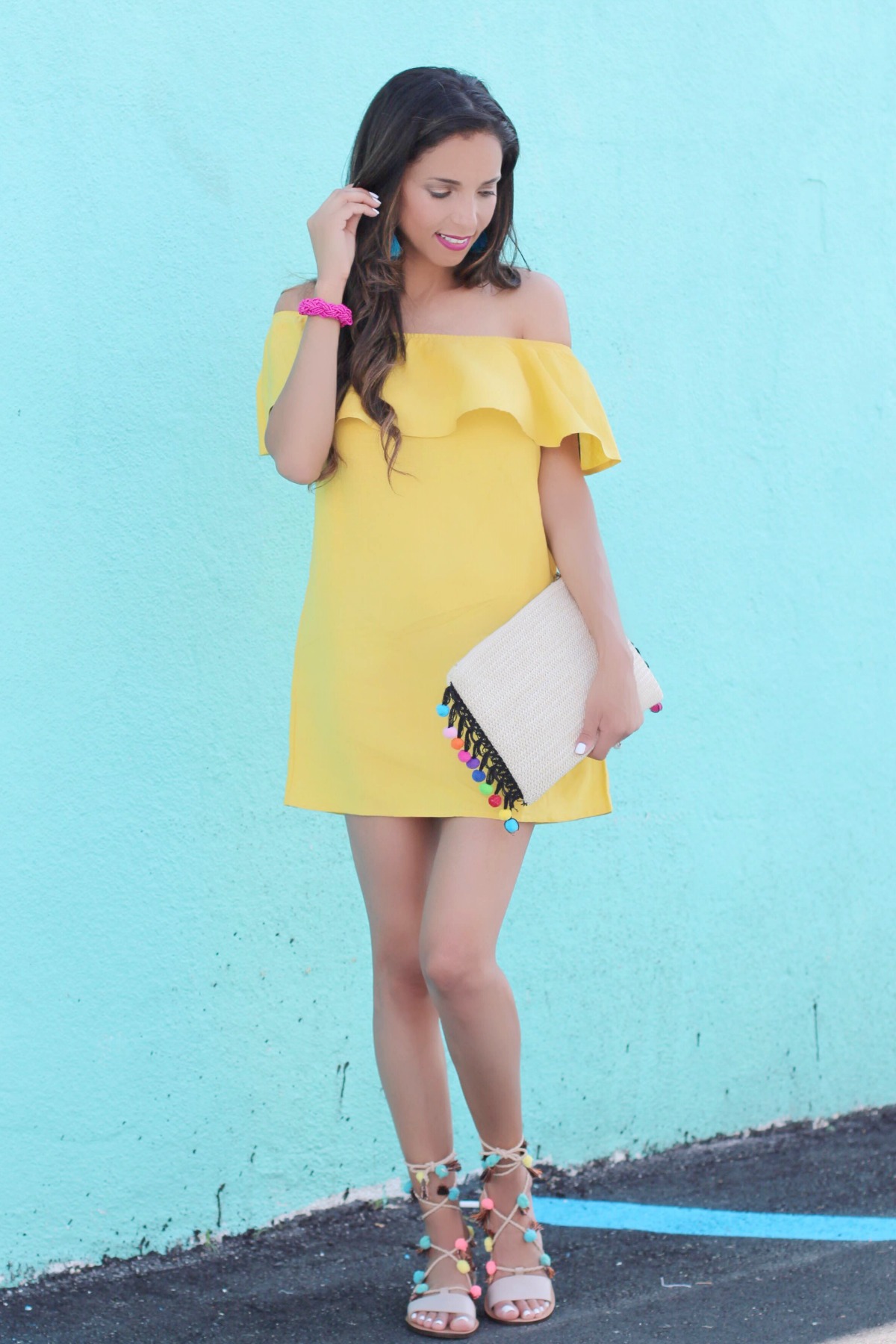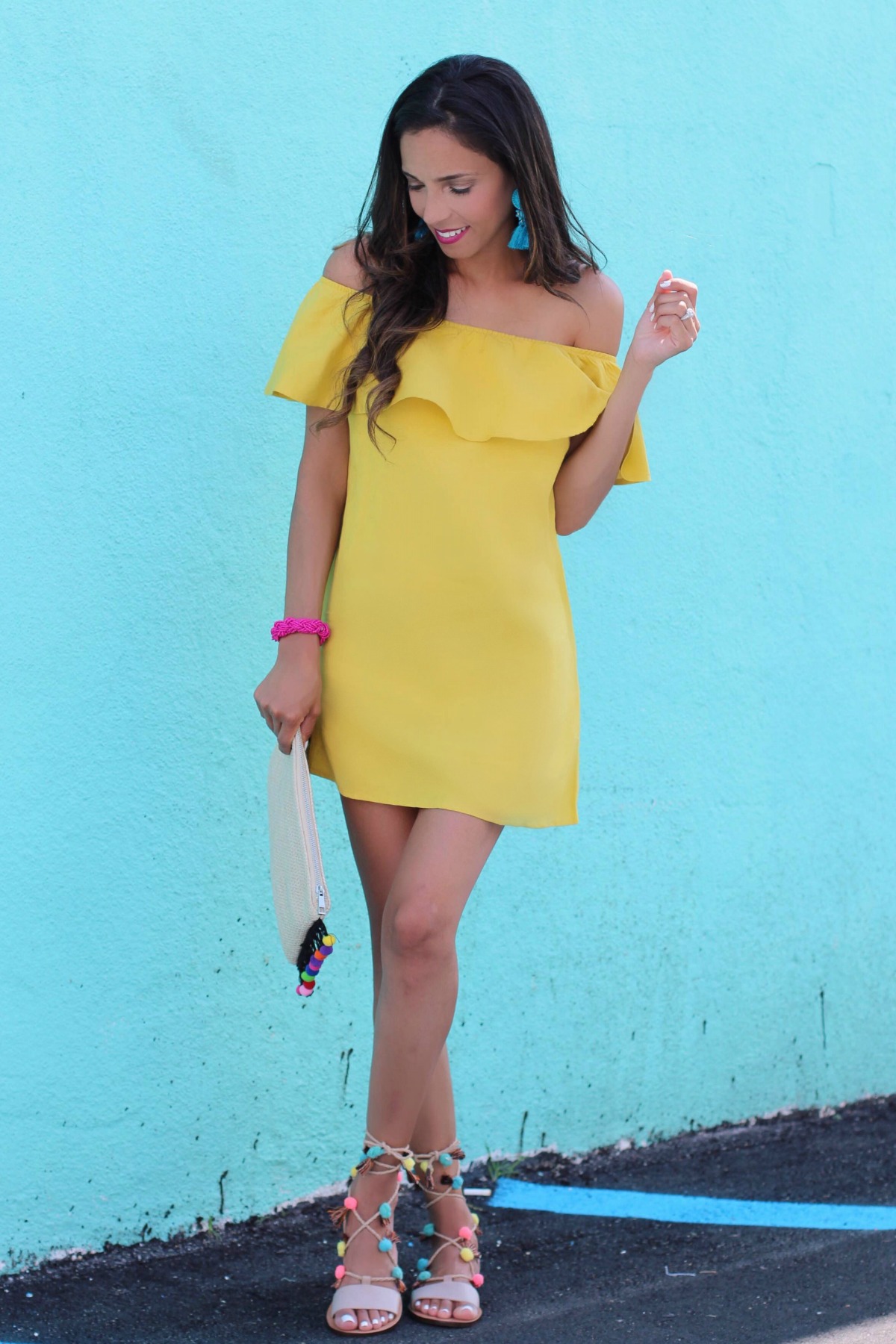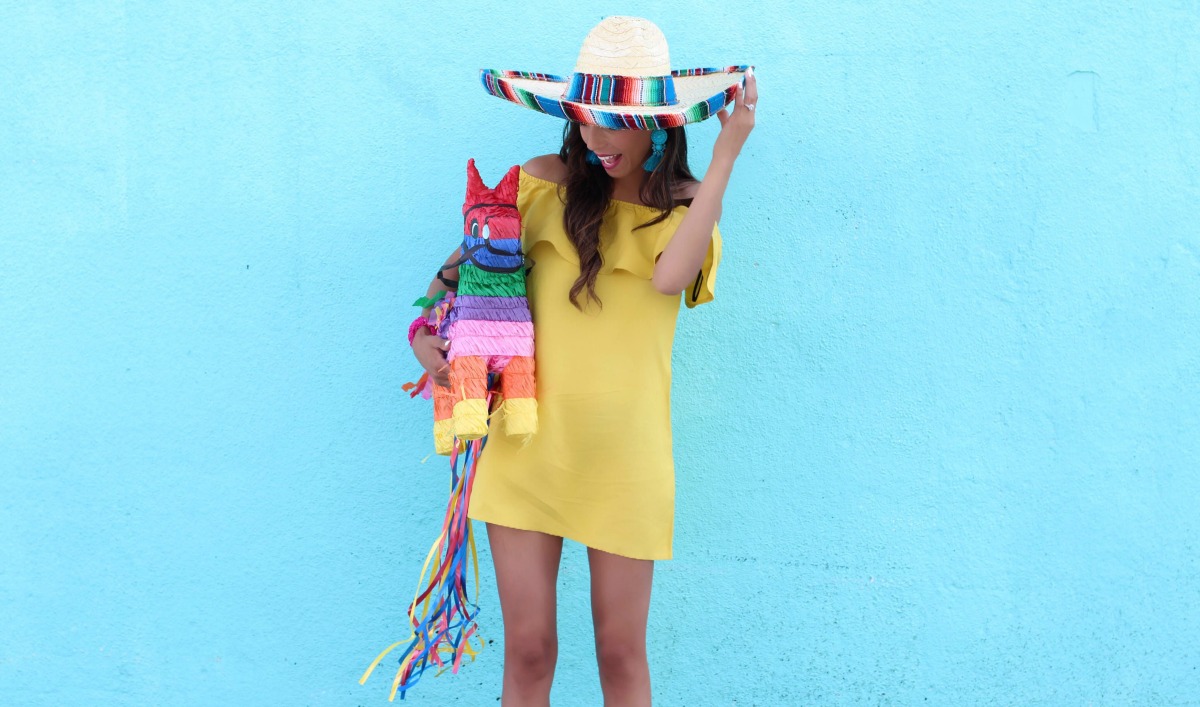 My pom pom sandals are from  Zara kids and were under $50. We are getting some really similar to these at E's Closet very soon, but I couldn't wait for them to arrive, so I decided to order these in the meantime. The more shoes the merrier. lol 😝 I ordered them online in a size 6 kids … but when I got them in, they were way way too big. I would say they fit more like a women's size 8 – 8 1/2. I re-ordered them in a size 4 and luckily these fit me perfectly. I have also found a couple other great choices for you to check out here and here.
My earrings were a great deal, but unfortunately they are sold out online now. You can still get them in the store and I have also linked a couple of other turquoise earring options here and here. The clutch is from last year, but I found it still available here. I also found another couple of great choices here and here.
I hope you girls have an amazing Cinco de Mayo! Until Next Time! XOXO -E 💋
P.S.- Be sure to follow along on Snapchat by adding username: EsLifeandStyle