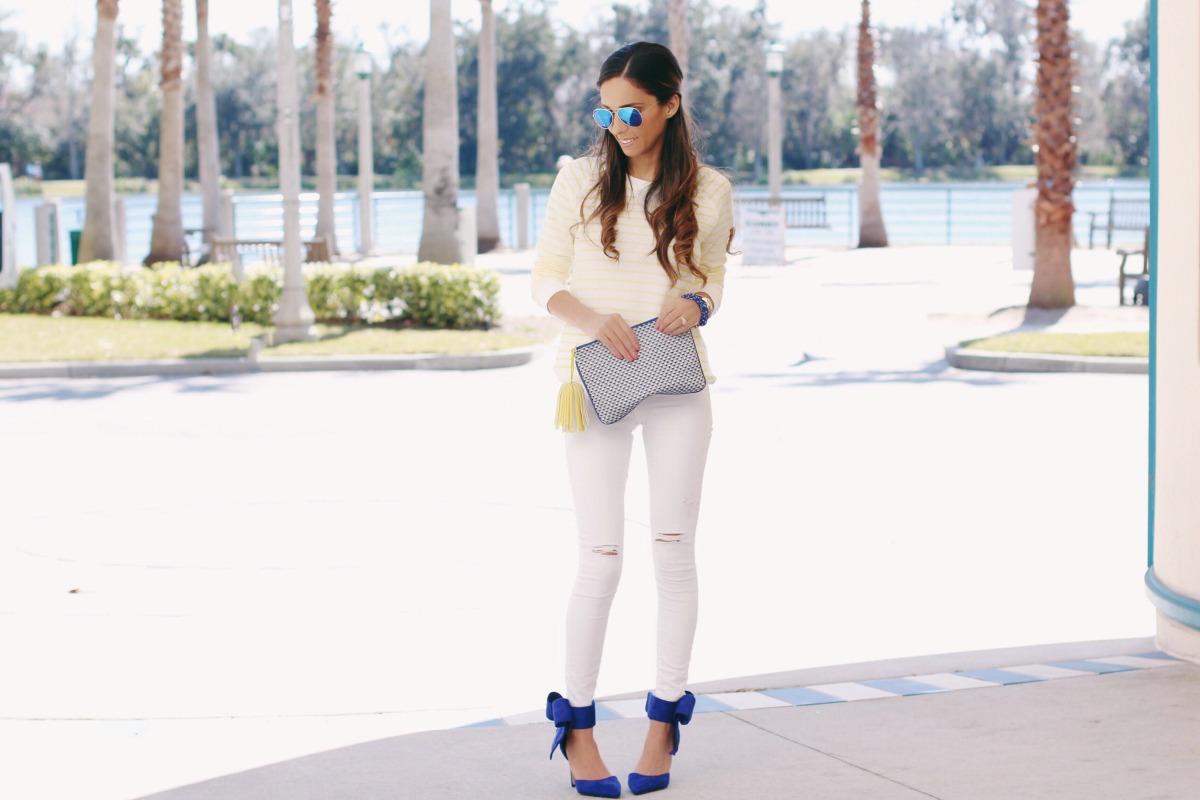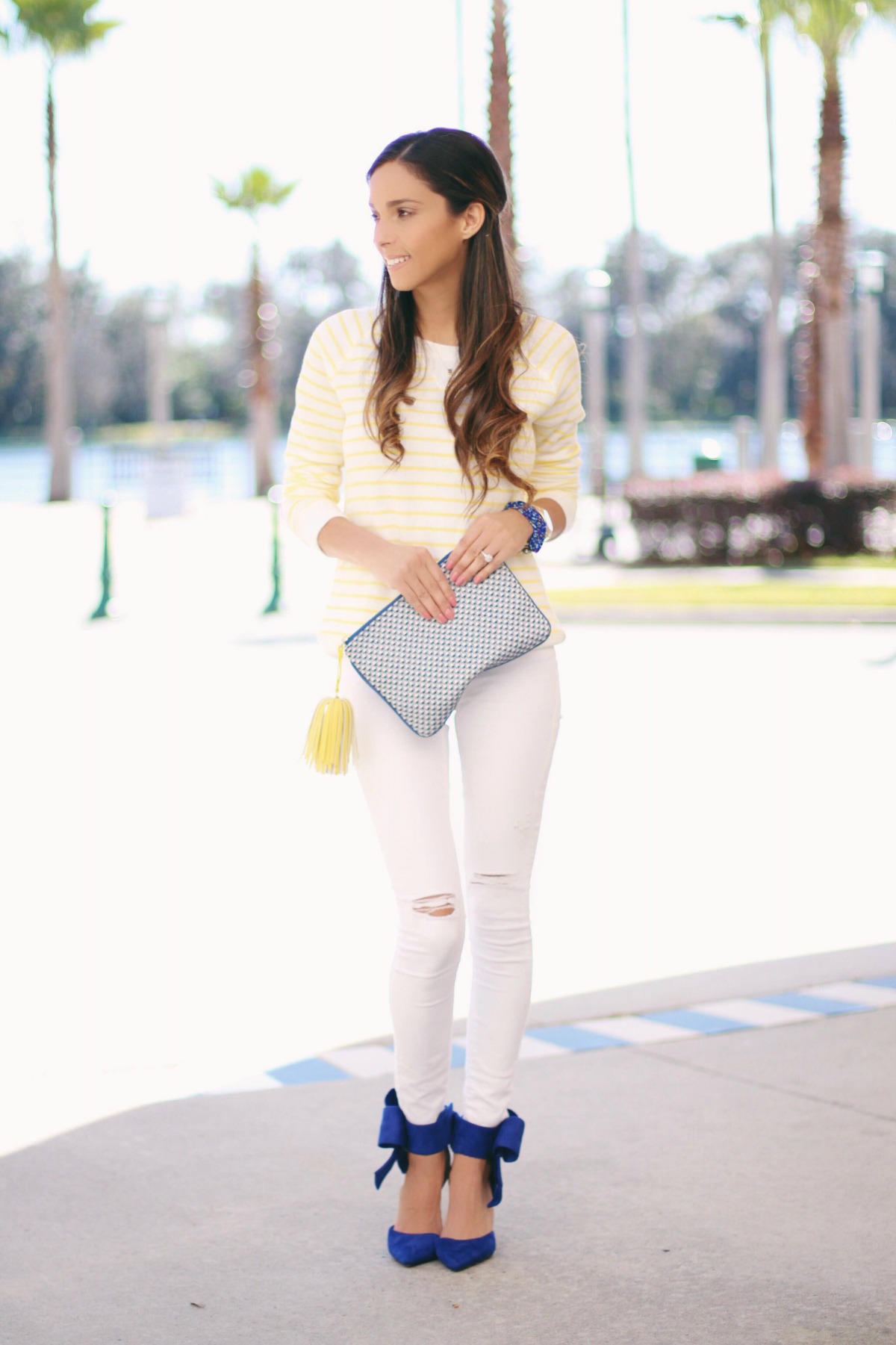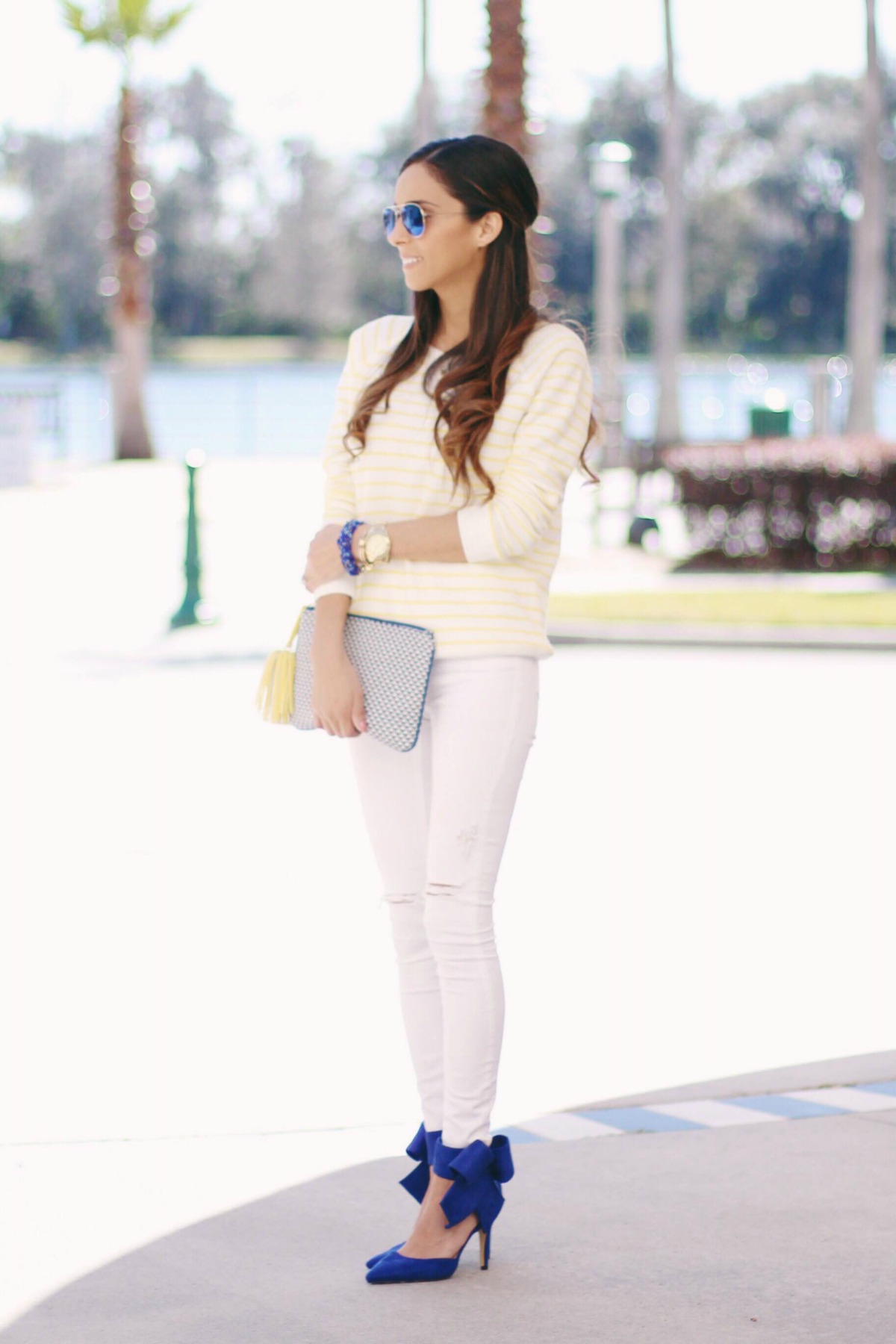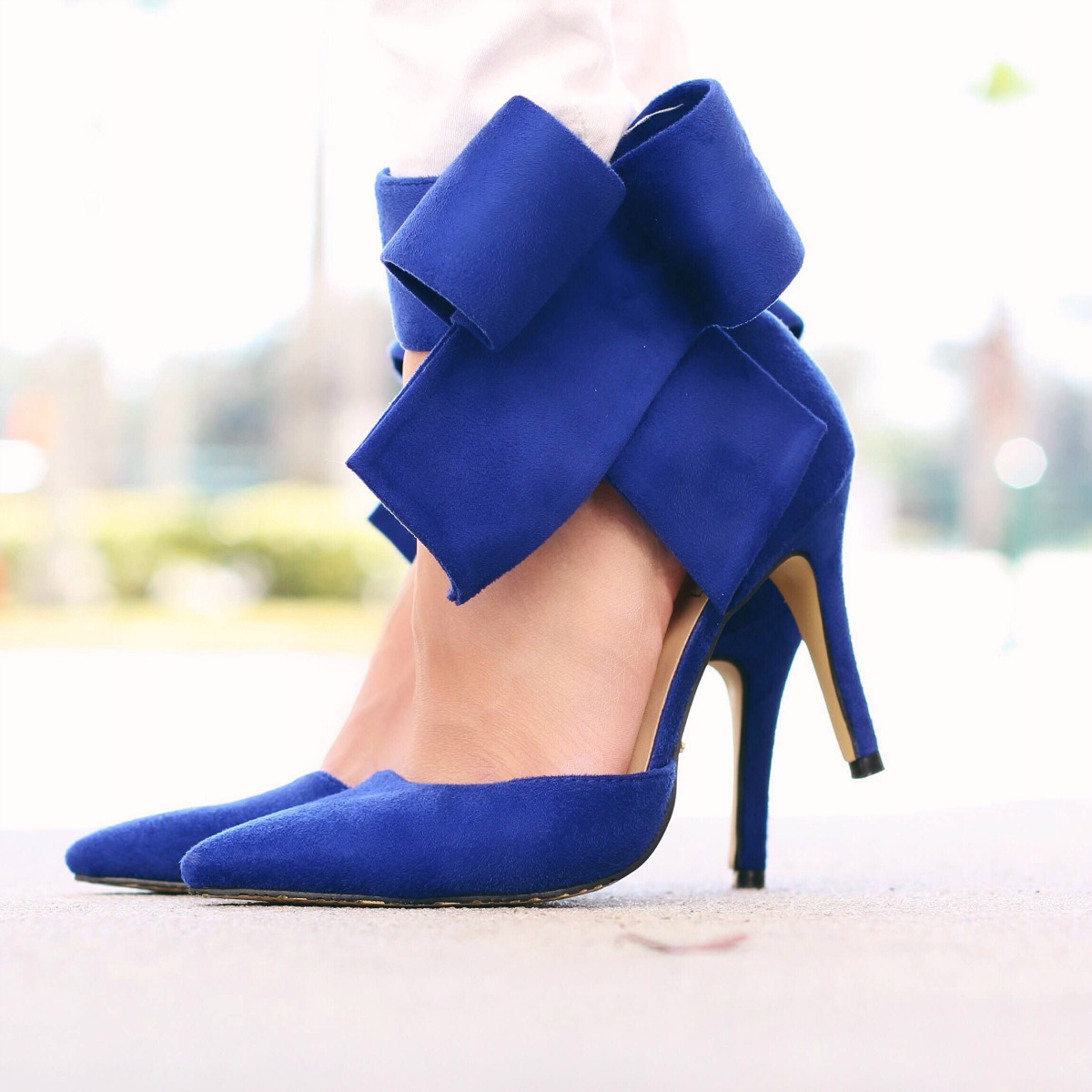 Yes! I am definitely springing into Spring, and nothing says Spring to me like a blue and yellow color combo. I found this adorable yellow stripe sweatshirt for under $12 and it comes in two different colors.  🙌  Since it's not quite Spring yet, I paired it with my favorite white ripped jeans vs. cut-off shorts and my blue bow heels. Both because the heels go perfectly with almost any type of outfit … and because (in case you haven't noticed) I'm obsessed with them. Finally, to tie the whole outfit together, I got this adorable tassel clutch for under $20.  🙌 I can definitely see myself using this clutch a lot this Spring & Summer season 😄.

By the way, if you don't have a pair of these 
white ripped jeans
yet, make sure to get them quickly! They sold out fast last year. They are super comfy, go with everything, and they can be worn all year round.
Until next time!  XOXO  -E💋
P.S.- Be sure to follow along on Snapchat by adding username: EsLifeandStyle