This is my second time visiting Blond Studio and adding their hair extensions.💇‍♀️ The first time was almost two years ago and I absolutely loved them!😍 Previously I had a different hair brand, so this time I wanted to give these new hair wefts some time before writing a blog about it. I've had my extensions long enough now that I can confidently answer any and all questions!😊 Below you will find frequently asked questions, along with a video of the installation process. I've also got a maintenance visit coming up, so I'll come back and share it here too.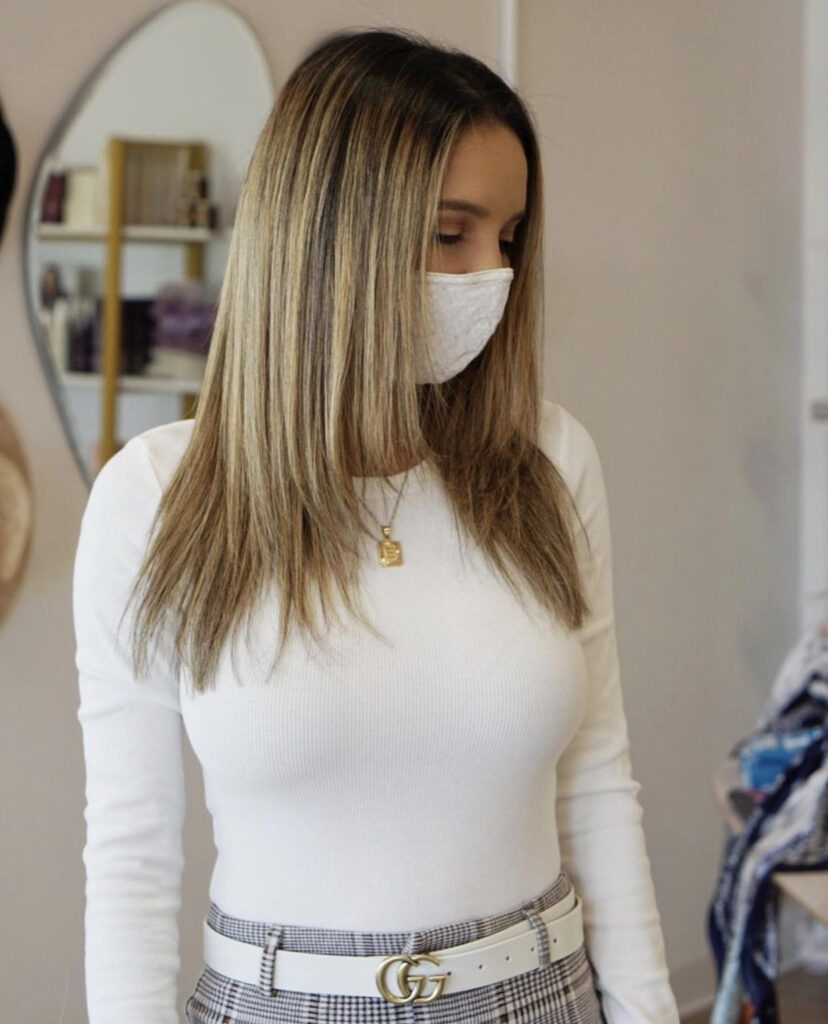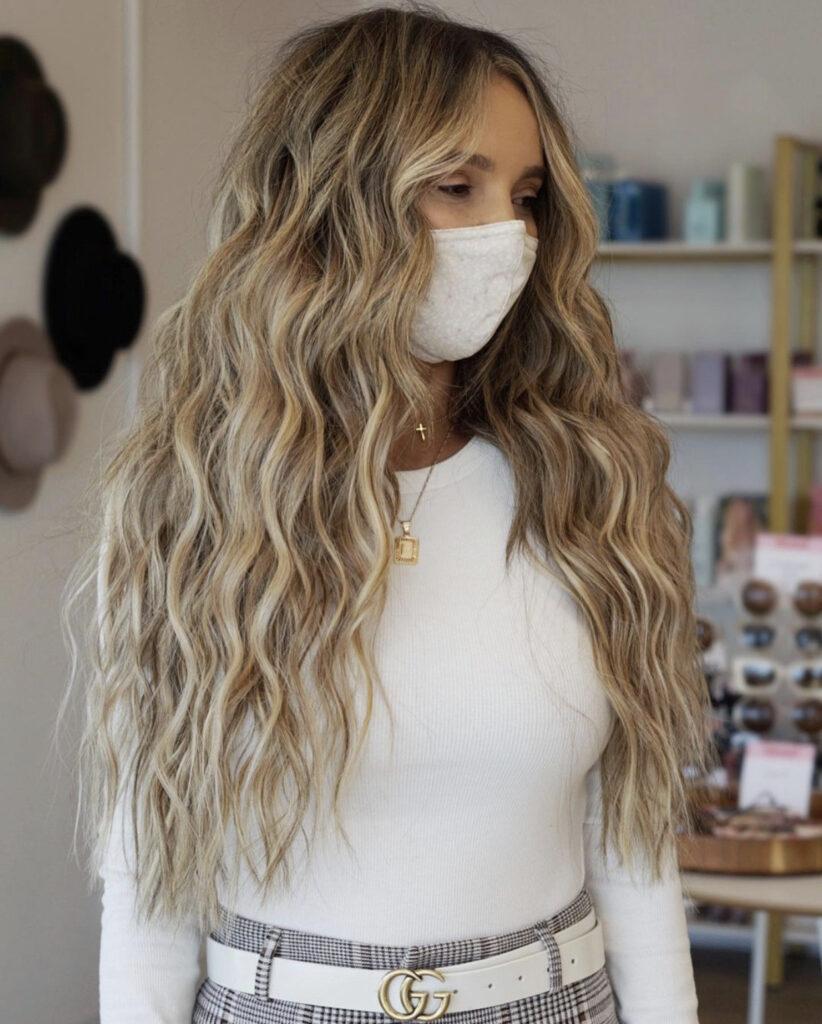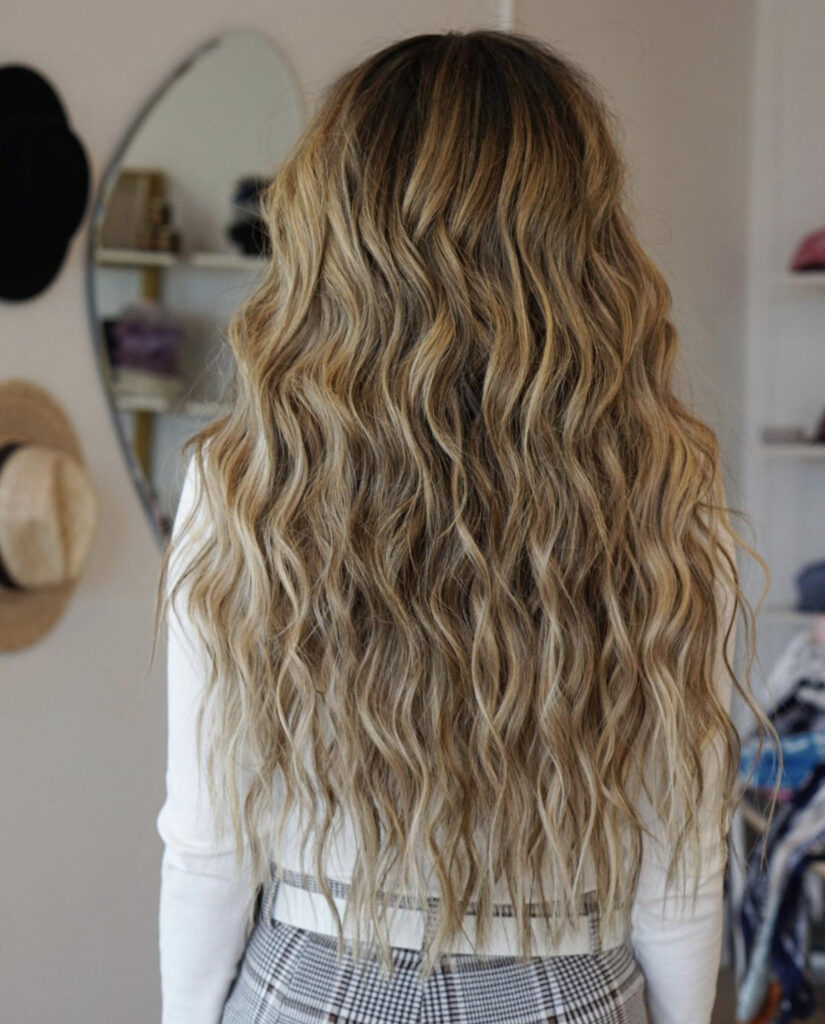 WHAT KIND OF EXTENSIONS DID YOU GET?
I have Natural Beaded Row Hair Extensions and had them installed at Blond Studio by owner Katie Charos.
What are Natural Beaded Row Hair Extensions?
Natural Beaded Row Hair Extensions is an extension method, which is done by beading the extension weft onto your natural hair.
What Length are They?
I have 22 inch extensions with custom color. An 18 option is also available. Once installed, your stylist will custom cut the hair to any length that you desire so that your new hair and real hair blend perfectly together.🎯
How Long Does it Take to Get Them?
The initial install can take up to 4-5 hours. This is because they will need to color your hair, custom color match the extensions, install the extensions and then blend with your natural hair.
How Long Do they Last?
My last hair extensions lasted for almost a year, but it depends how well you take care of your hair, how much heat you put on the hair and what hair products you use to care for your hair.
Every 6-9 weeks you will need a maintenance visit with your stylist to move your extensions up.💆‍♀️ The time depends on how fast your hair grows and if you're taking the time to care for your hair properly.
Can you Wear your Hair Up?
Yes, absolutely. As a mom of two girls who are in sports, I spend most of my time on the sidelines of a lacrosse field in the Florida heat.🌴 I would not get extensions if I couldn't put my hair up in this heat!😝 You can put your hair up without showing the hair extensions!
Can you go Swimming with the Extensions?
Yes, you can swimming with your extensions.🏊‍♀️ I would recommend wearing it in a loose braid or ponytail while swimming.
Do the Extensions Damage your Hair?
My experience has been no, it does not. However that all depends on the skill level of your hair technician and how well you take care of your hair while you have your extensions. I highly recommend Katie Charos and Emma Evans from Blond Studio.
How Much do They Cost?
Hand tie extensions at Blond Studio start at $1250 and can range up to $3850. It all depends on hair length and how many rows and wefts of hair extensions you may need to achieve the look you are trying for. After your initial installation, the maintenance visits every 6-9 weeks run $250-$450, depending on how may rows you have.
What Hair Care Products and Hair Tools do you Use?
Kevin Murphy is my go-to product line. I have been using them for over 2 years now and they definitely keep your extensions healthy and the color looking fresh longer … and they smell phenomenal too.😍 My new all time favorite curling iron is the one below. It's the same one that Katie uses on my hair and it is a game changer the give you the perfect beach waves or curls! The curls hold for days.🙌
In Conclusion
I love, love love my long hair and I fully believe the Natural Beaded Row Hair Extensions by Katie Charos are the least damaging of any kind, with proper care and maintenance. XOXO -E💋