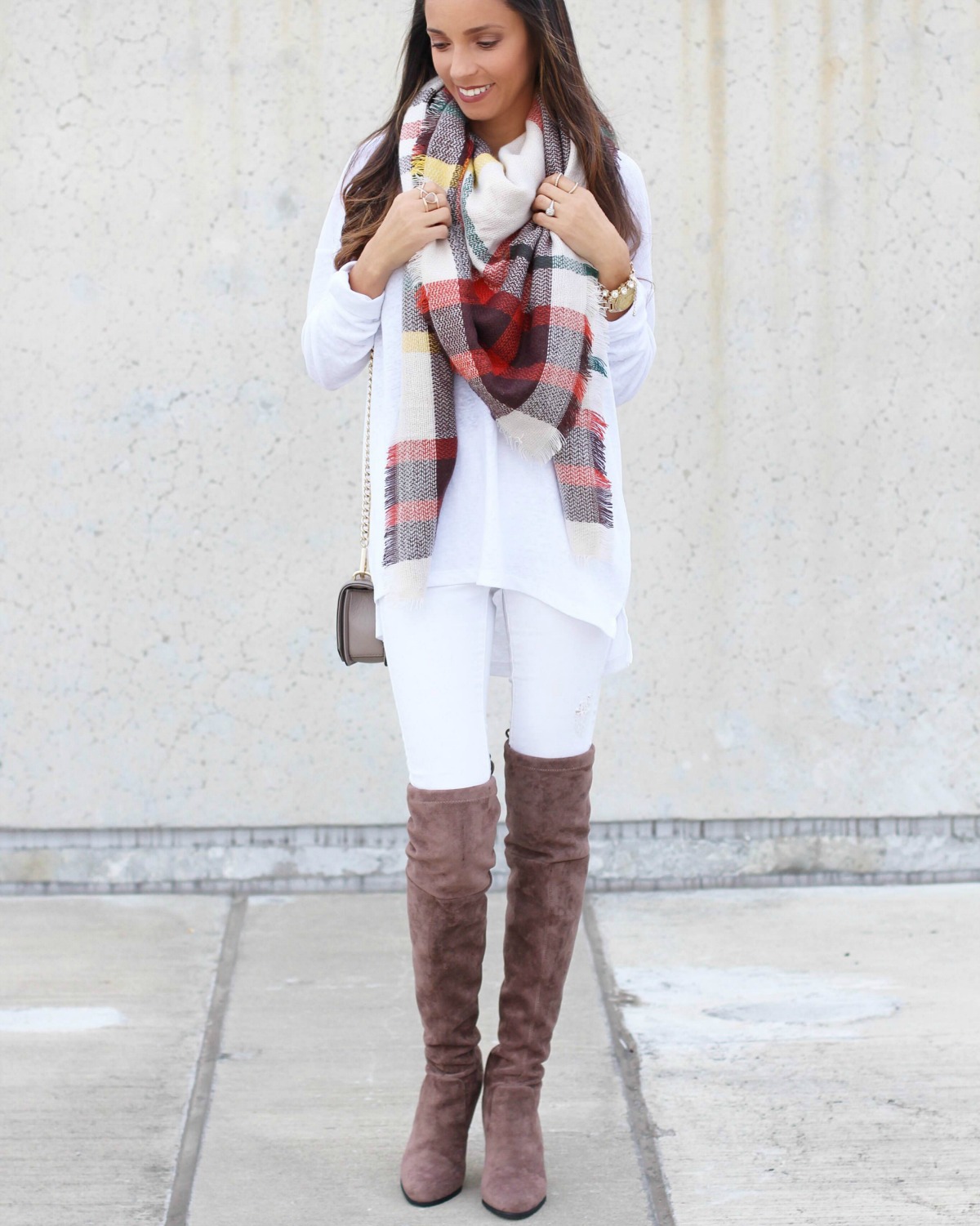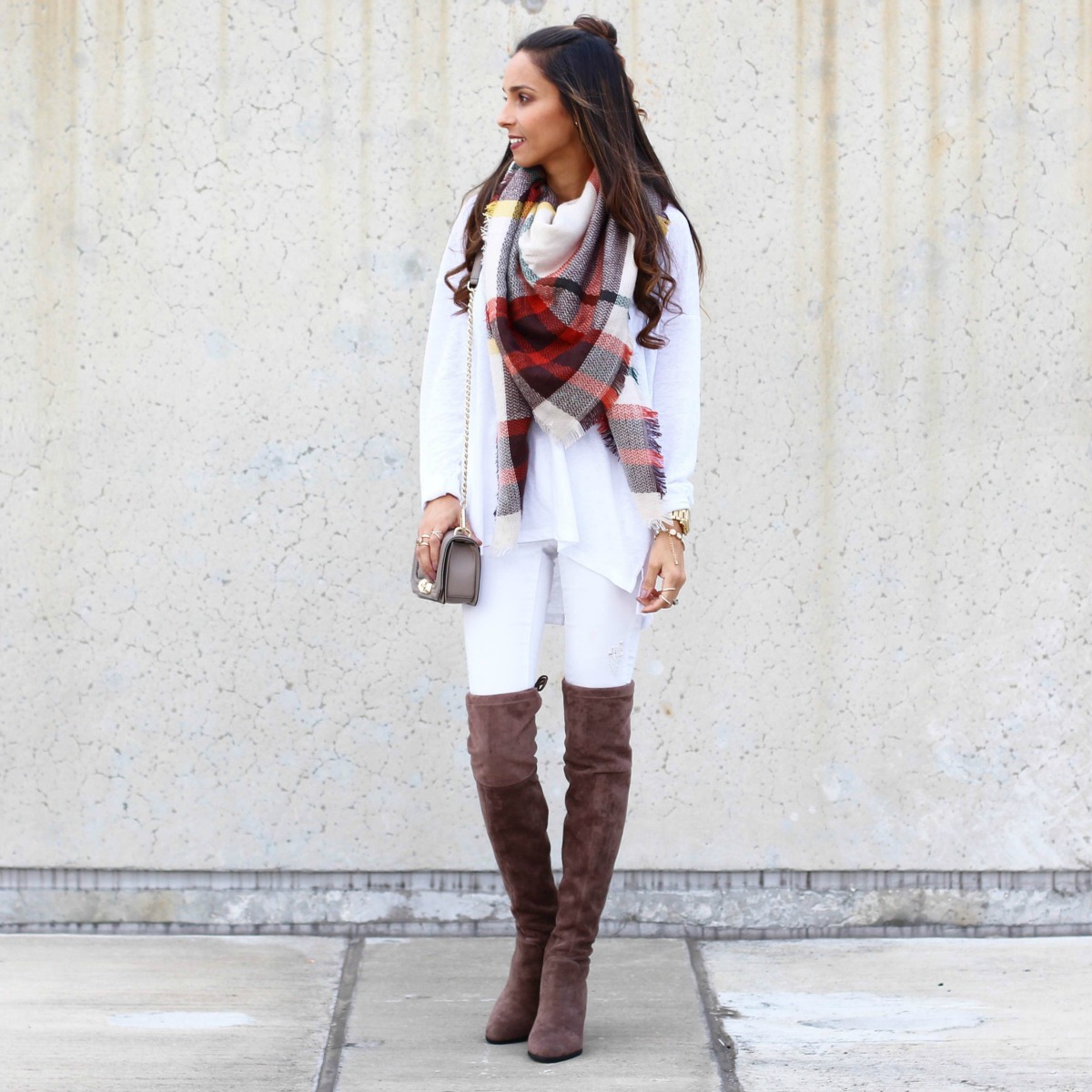 Well … if you have not noticed from my feed already, plaid scarves are a staple of my winter uniform. I probably have 20 plaid scarves and counting. My favorites are the plaid blanket scarves, because you can wear them so many different ways, but I have them in all sizes. I'll link a few good ones here for you.
One | Two | Three | Four | Five | Six
If you follow me on Instagram, you have probably seen me wearing these boots a few times too. 🙈 A tan or taupe pair of thigh high boots are so easy to wear with sooo many color options and they are cozy warm too, which is a big plus. Here I paired them with my favorite ripped  white jeans.
Until next time!  XOXO -E 💋
P.S. – Be sure to follow along on Snapchat by adding username: EsLifeandStyle