Hi Girlies! 🙋 I hope everyone had an amazing Independence Day! 🎇 Last week I was traveling out of state and visiting with family for the 4th of July and decided to take a much needed break from social media. Now I'm back in Florida, it's been super super hot here and I'm having a hard time making it out of the house to go shoot. The struggle is real! 😆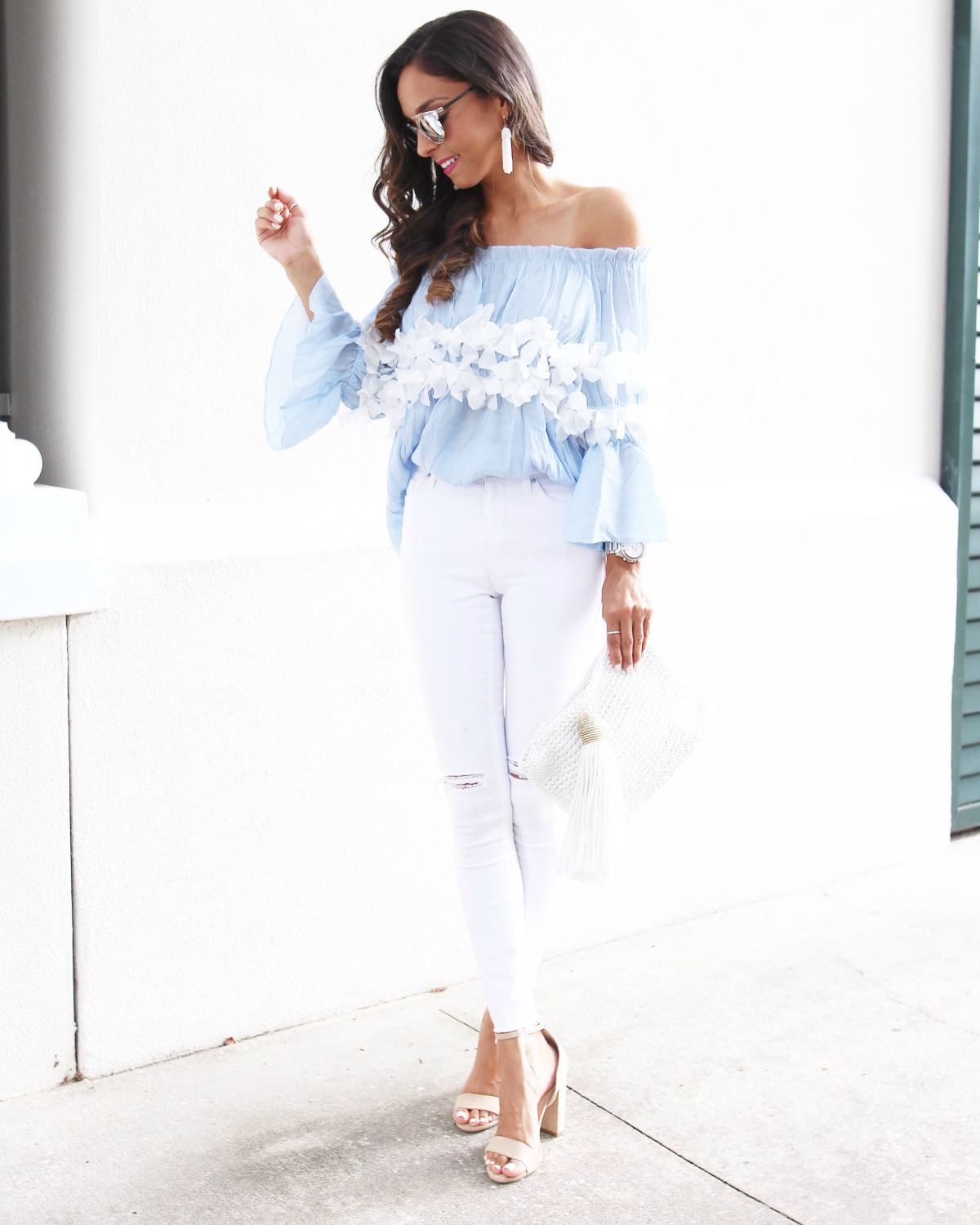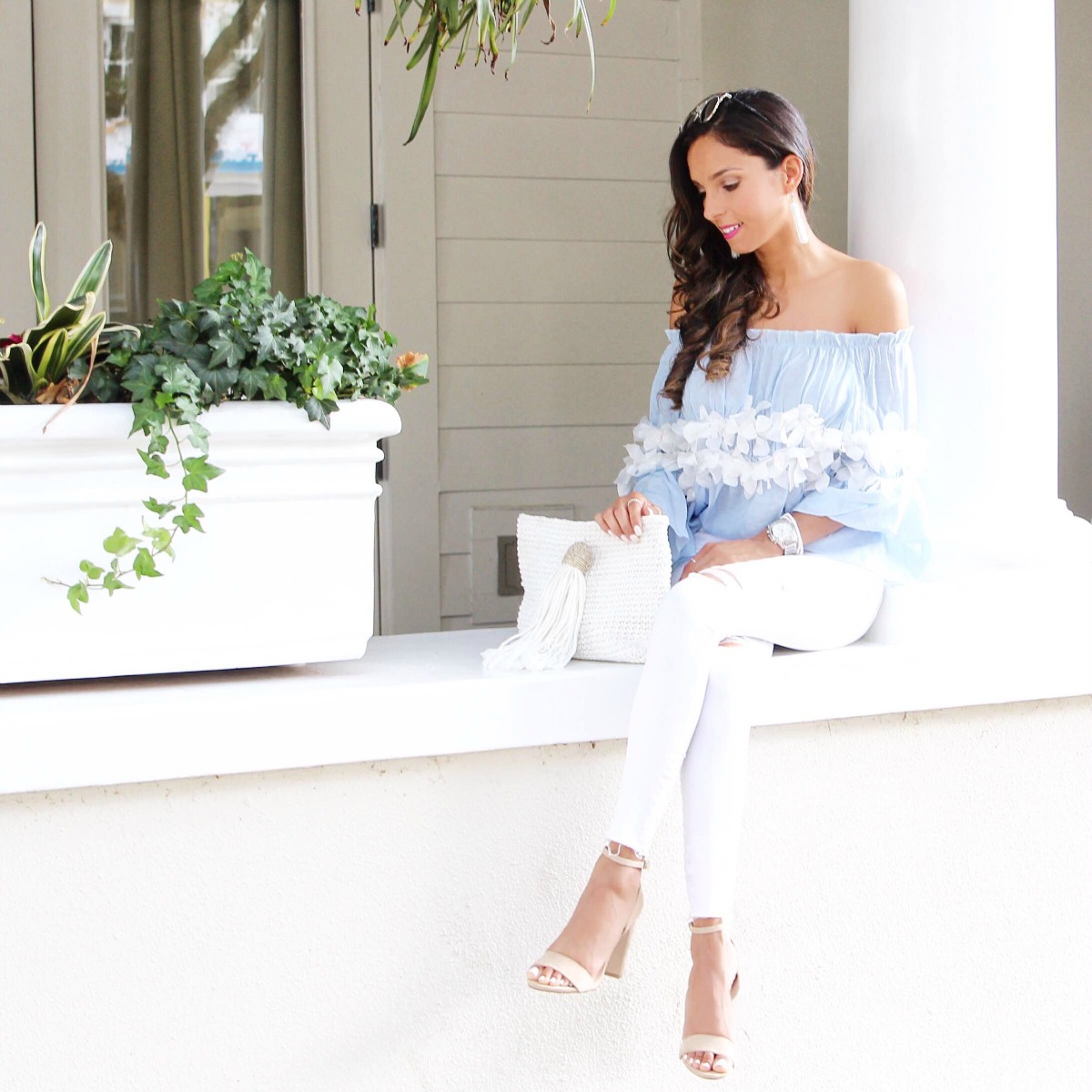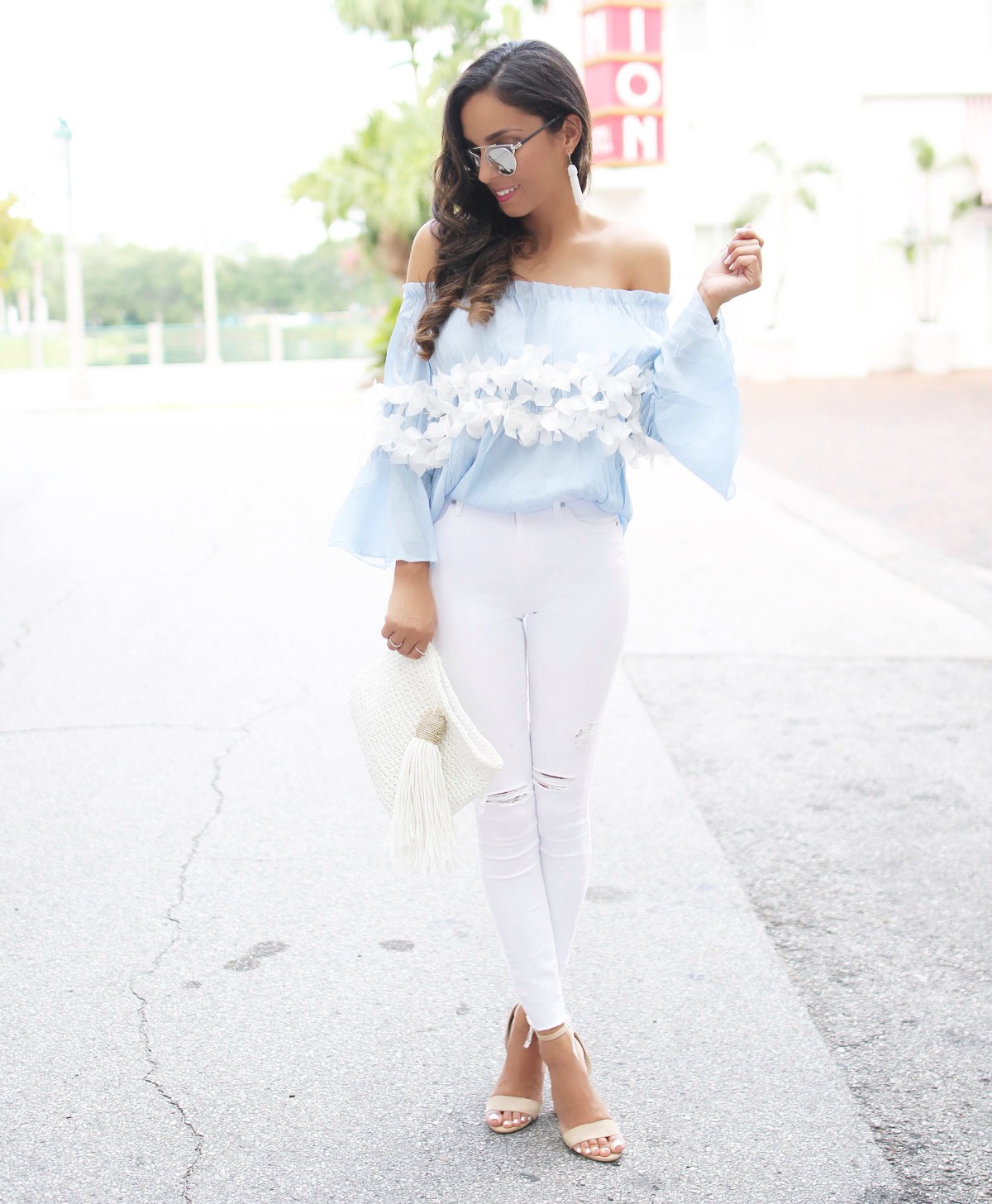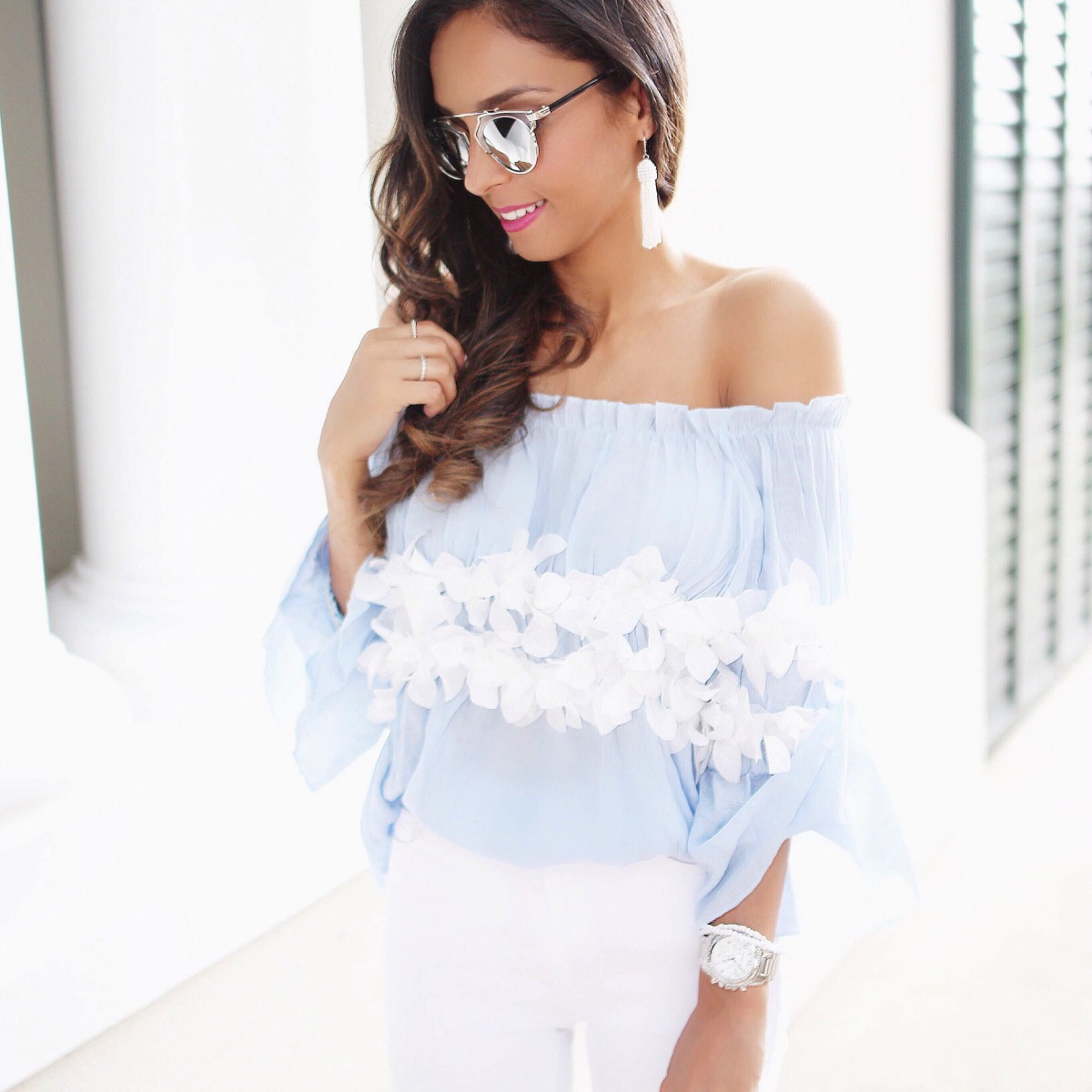 Top | Pants | Sandals | Shades | Earrings
 Ok … so let's talk how adorable this off the shoulder top is! 💕 This has to be one of my favorite tops of this summer so far. I love how delicate it is and that it can be dressed up or down too. I just wore it last week with distressed shorts and Tory Burch flats. It's so perfect how light weight it is for the hot summer days. So yes, this top is definitely going to be on repeat. For my dinner date with Cris yesterday, I paired it with my favorite pair of  white jeans (also super light weight and stretchy) and my favorite nude strappy sandals. Nothing to me like a simple and comfy outfit! 👐
On another note and for you ladies who always ask me what kind of bra to wear with off the shoulder tops and dresses … here is the best sticky bra ever! I use them all the time for the blog and for E's Closet photo shoots too.
Don't forget to sign-up for LikeToKnow.it, to get direct shoppable links sent straight to your inbox. Or visit my "Shop The Feed" section here on the blog (found on the right in desktop view or at the bottom in mobile view).
Until Next Time! XOXO -E 💋
P.S.- It's Giveaway time!
I am excited to offer this fabulous giveaway with an great group of bloggers! Below you can enter to win and $800 Nordstrom Gift Card just in time for the sale. Contest ends Wednesday at 10 PM so don't delay entering! I know you will love discovering their blogs as well. Good Luck!